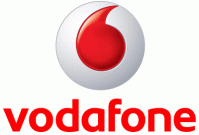 Vodafone Qatar
Vodafone Qatar Q.S.C. ("Vodafone Qatar"), part of one of the world's largest telecommunications Group, the Vodafone Group, is the holder of the Second Public Mobile and Fixed Telecommunications Networks and Services License in the State of Qatar.
Sustainability News
This company has no news - if this is your company Login to add your first article
---
Sustainability Data - Overview
How much data does Vodafone Qatar have available on ArabSustainability.com?
Compare Vodafone Qatar's sustainability performance
Inspect Data:
Compare to: